Gestures of Care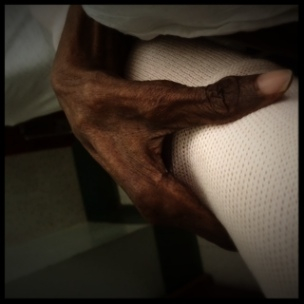 ---
---
Gestures of Care --
is a Movement Before Dialog, creative workshop that culminates in an immersive participatory performance. It explores the physicallity of care towards a better understanding of interpersonal connections and individual response. 
Originally designed for palliative care professionals, performers, hospice volunteers, and caregivers, GOC is suited for a range of individuals and professionals interested in using creative movement to explore non-verbal communication, intimacy, empathy and human connection. 
Movement Before Dialog is a practice that lets the body in movement inform verbal language in service of renewed connection to communication and meaning. 
Gestures of Care 2015, Virginia- Sponsored by Hollins University, this was the first GOC workshop for members of the Carilion Hospice Clinic in Roanoke, VA. It took place over six weeks meeting for 2hrs twice a week. it culminated in a studio showing for the community.
Gestures of Care 2016, New York- Presented by Red Sole Productions and 100 Grand Dance Soho. Open to the palliative care community of NY, performaers, and interested individuals, this GOC workshop took place over 3 months April-June and culminted in a performance of Overtakelessness with 8 participants from the weekly 3hr sessions.
GOC at Visiting Nurse Services of NY-- weekend session where all staff and hospice volunteers were invited to participate.
GOC at the third biennial Buddhist Contemplative Care Symposium at the Garrison Institute with New York Zen Center for Contemplative Care-- Nov 3-6, 2016, a one hour weekend session for symposium participants and leaders
---
---
WATCH the Video
Coco Karol describes Gestures of Care, a creative movement workshop-to-performance designed for the palliative care community in New York.
---
---
"The universe is made of stories, not of atoms" -Muriel Rukeyser