Inverted Cathedral: Sculpture, Dance, Installation, Photography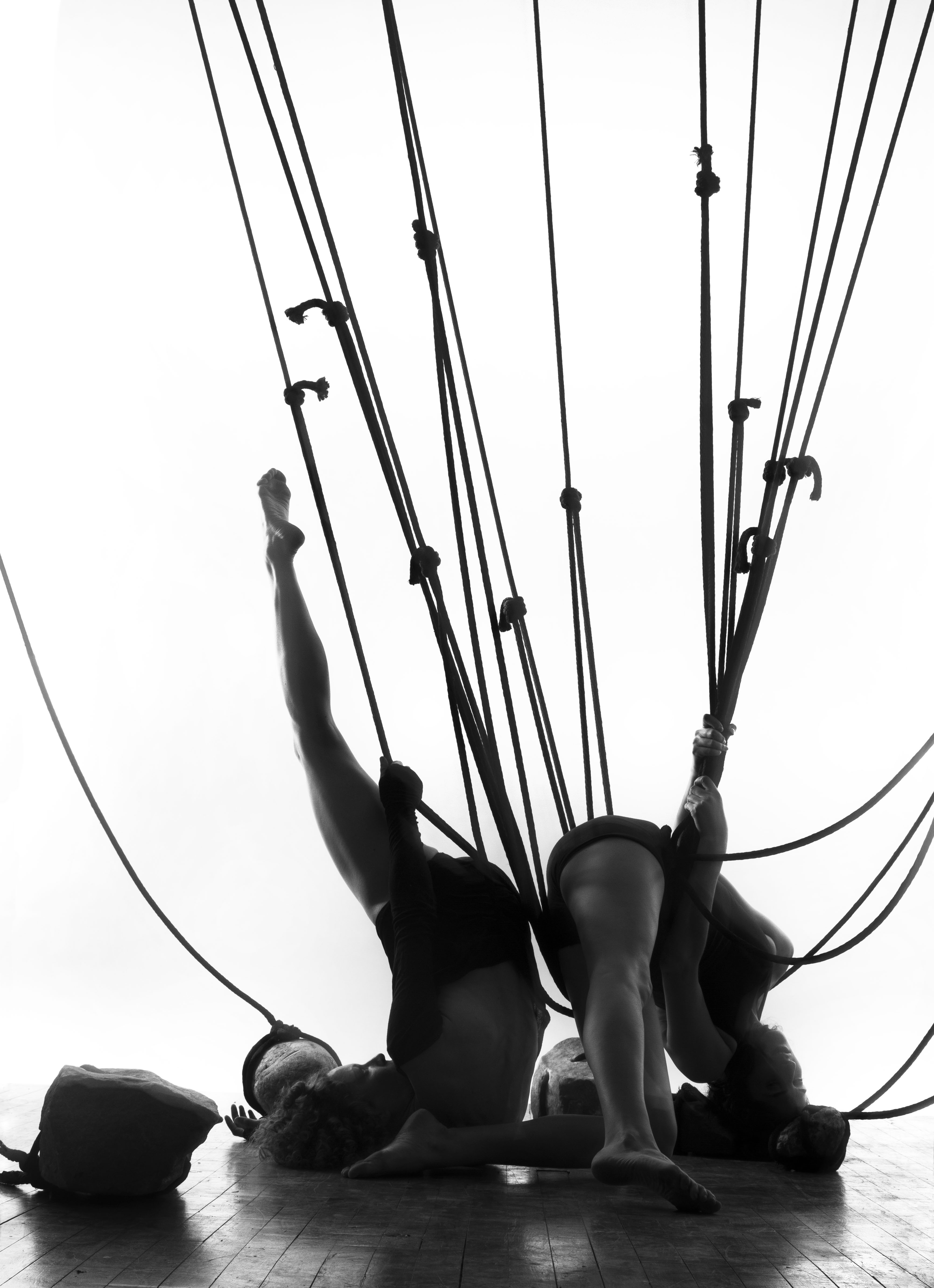 Created in collaboration with multidisciplinary artist, Benjamin Heller, 
Inverted Cathedral is a performance, installation, and social choreography. It presents a dynamic ecology of rope and stone for dancers and spectators to move through. Inverted Cathedral is inspired in part by the inversion of perspective offered by Antoni Gaudi's 3D model for the Sagrada Família in Spain. Gaudi's blueprint is made of a mirror placed beneath hanging string. This miniature construction of the basilica asks a viewer to look into a below that they might imagine an above. 
 
We reconstructed our own version of this above and below space to create an environment for dance and social choreographies. 
As choreographer and co-author of this work in progress, I am interested in what I am calling a "Choreography of Need" whereby I am asking the dancers to use the physical conditions of the installation kinetic potential for supporting each other. I challenge them to rely on each other such that they are held or weight-baring in and out of essential dependencies.  
---
---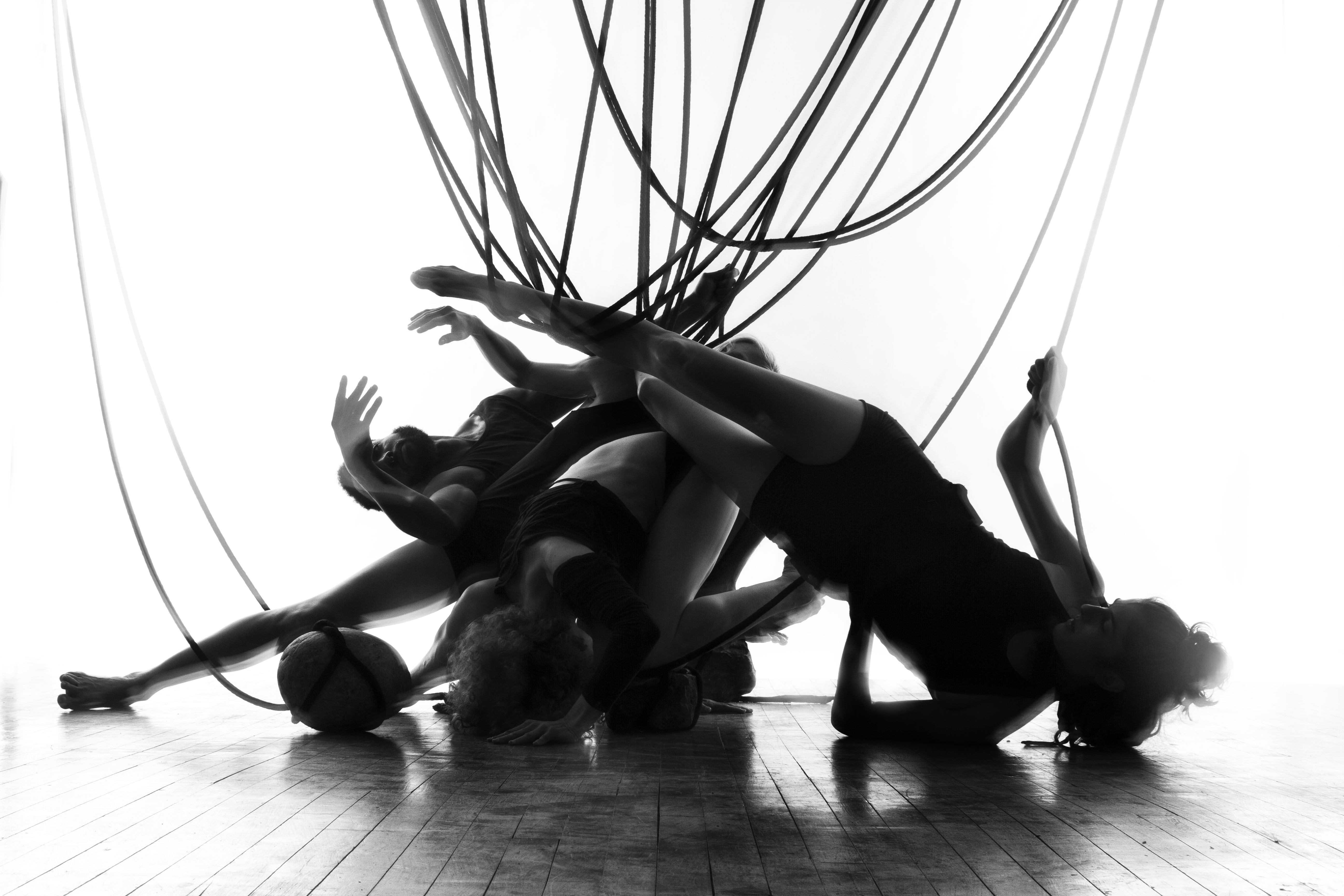 dancers shown in image: Jeremy Jae Neal, Kay Ottinger, Emily Pope-Blackman, Coco Karol photo: © Benjamin Heller, 2015.