"MOTHER" MUSIC VIDEO for Amanda Palmer
I am honored to have choreographed this music video project for Amanda Fucking Palmer. It is now. Real. Honest. watch the video. check out amanda's site. get some tear tissues...
SONG CREDITS
amanda palmer – vocals
recorded by michael shelley at the green room studio hobart
zoë Keating – cello solo
recorded at treehouse studios
strings & bass recorded at the rattle room by jaron luksa
paris hurley – violin 1
lauren baba – violin 2
marta sofia honer – viola
aniela marie perry – cello
jherek bischoff – upright bass
arranged/mixed/mastered by jherek bischoff
Mother was written by roger waters and is published by BMG
VIDEO CREDITS
Directed by: Jordan Rathus
Director of Photography: Saro Varjabedian
Choreographer: Coco Karol
Edited by: Andrew Adolphus & Jordan Rathus
Producer: Zeev Feldman
CAST
MOTHERS:
Amanda Palmer
Melissa Auf der Maur
Coco Karol
Savannah Pope Blackman
Erin Drummond
Claire Fleury
Melanie Greene
Miguel Angel Guzmán
Jordan Isadore
Joey Kipp
Augusta Ogden
Emily Marie Pope
Paul Singh
Alexi Tasanaprasert
STRINGS:
Conductor: Jherek Bischoff
Solo – Cello: Zoë Keating
1st Violin: Mazz Swift
2nd Violin: Hana Walton
Viola: Rachel Jayson
Cello: Nicole F Mayone
POLITICIANS:
Chris Wells
Christina Barretti-Sigal
Randy Blair
Alan Brooks
Emily Harris
Alex Palmer
Frank Scalzo
CHILDREN:
Ash
Baxter Bryant
Ivy Ellis Bryant
Devon Hunt
Kiernan Hunt
Aadya Raghava
Anaga Raghava
Jaya Lakshmi Raghava
Rudra Raghava
CREW:
1st Assistant Director: Sarah Gyllenstierna
Steadicam Operator: Erik Goldstein
Camera Operator: Charlotte Dupre
Alex Hass
1st Assistant Camera: Pat Raymond
Gaffer: Sheldon J. Walker
Key Grip: John Gabriele
Swing: Jordan Ferraro
G&E PA: Dallas Harder
Costume Designer: Lia Cinquegrano
Art Director: Page Chase
Costume Assistant: Katie Legnini
Makeup & Hair Artist: Dana Bayerle
Production Coordinator: Marina Hirschfeld
Colorist: Saro Varjabedian
End Sound Design: Mike Degen
Stills Photographer: Krys Fox
Production Manager: Michael McComiskey
1st Team PA: Hayley Rosenblum
Key PA: Ben Foley
Office Production Assistant: Shabnam Salek
Production Assistant: Alicia Frehulfer
Caley Bolderson
Diane O'Connor
Klementina Budnik
Shot on location at Opus 40, Saugerties, NY
SPECIAL THANKS:
Stephanie Bryant
Suzanna Hunt
Augusta Ogden
Pat Richards
Netra Srikanth
Caroline Wallner
LYRICS
Mother, do you think they'll drop the bomb?
Mother, do you think they'll like this song?
Mother, do you think they'll try to break my balls?
Ooh, aah, mother, should I build the wall?
Mother, should I run for president?
Mother, should I trust the government?
Mother, will they put me in the firing line?
Ooh, aah, is it just a waste of time?
Hush now, baby, baby, don't you cry
Mama's gonna make all of your nightmares come true
Mama's gonna put all of her fears into you
Mama's gonna keep you right here under her wing
She won't let you fly but she might let you sing
Mama's gonna keep baby cozy and warm
Ooh, babe, ooh, babe, ooh, babe
Of course mama's gonna help build the wall
Mother, do you think she's good enough for me?
Mother, do you think she's dangerous to me?
Mother, will she tear your little boy apart?
Ooh, aah, mother, will she break my heart?
Hush now, baby, baby, don't you cry
Mama's gonna check out all your girlfriends for you
Mama won't let anyone dirty get through
Mama's gonna wait up 'til you get in
Mama will always find out where you've been
Mamma's gonna keep baby healthy and clean
Ooh, babe, ooh, babe, ooh, babe
You'll always be a baby to me
Mother, did it need to be so high?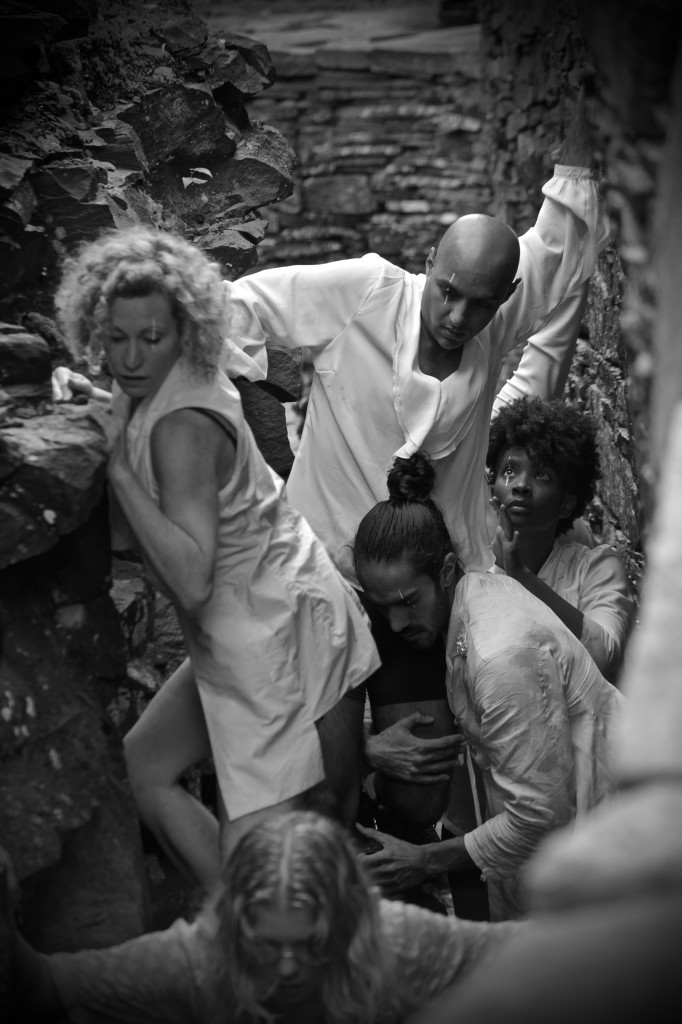 © Krys Fox
© Krys Fox

© Krys Fox

© Krys Fox
Thank you. 
Getting to choreograph, dance, and work on the production of MOTHER was my artistic wet dream come true. The video also provided me an opportunity to cast an extraordinary group of all-gendered dancers and artists, and to consider each of them MOTHERS – of both children and craft.
When Amanda brought me onto the video in August, it was only a few months after having had a miscarriage at the end of my first trimester of a pregnancy with my husband, Sxip Shirey, who toured with Amanda and who gratefully introduced us. Doing a project where I got to cast and work with many mothers was a balm to my sadness, and empowered me at a time of loss. Amanda's unapologetic honesty in her artistry inspired me to go deeply into the project with a broad definition of MOTHERHOOD and CARE believing that what's at stake with all the walls on the outside, are truly the walls on the inside. "We will not let THEM build walls in the hearts of our children" – a phrase Amanda said at some point in the creative process – rang in my head like an anthem or a call to arms – not the arms of battle but the arms of compassion that reach out, in care, to all who suffer regardless of the anger and ill-will that may be given in return.
Many of the dancers and actors on set have their own stories of loss, have been victims of bigotry, live in fear of the current political situation…to my surprise, nearly all of them wrote to me to share their stories and express to me how being a part of the MOTHER music video was a deeply profound and moving experience for them. They too, found that the world we set out to create – one where MOTHERS of all genders are the ones who ultimately draw the line in the sand– was a world that provided a balm for their own sadnesses, empowering LOVE in the face of unimaginable hate.